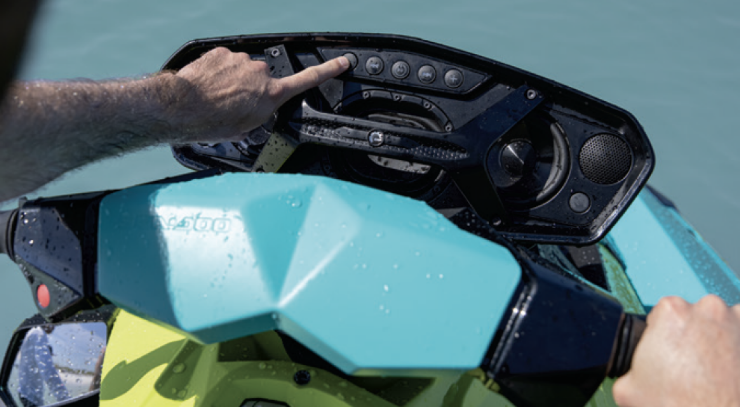 BRP Audio – Portable System (Optional)
High-quality waterproof 50-watt Bluetooth portable sound system.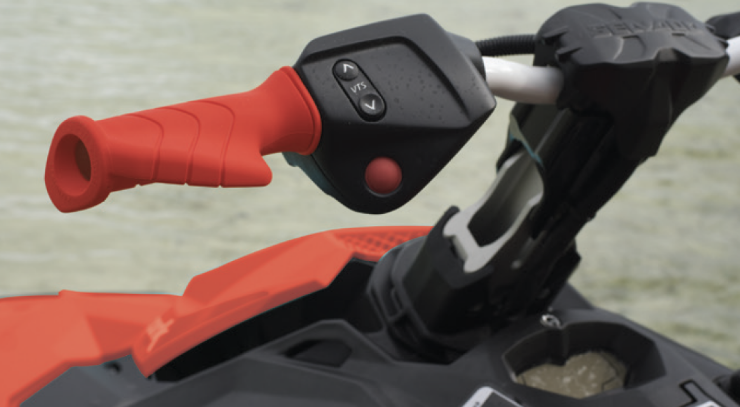 Extended Range VTS (Variable Trim System)
Offers double the range of the regular VTS for greater ease when executing tricks.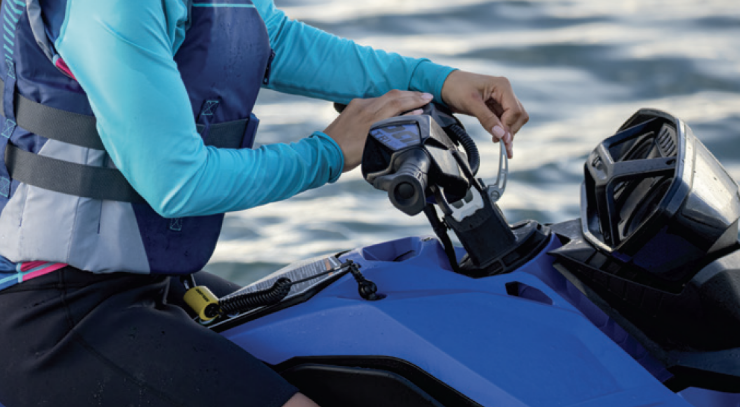 Handlebar With Adjustable Riser
A telescopic steering system that optimizes the experience for varying rider sizes.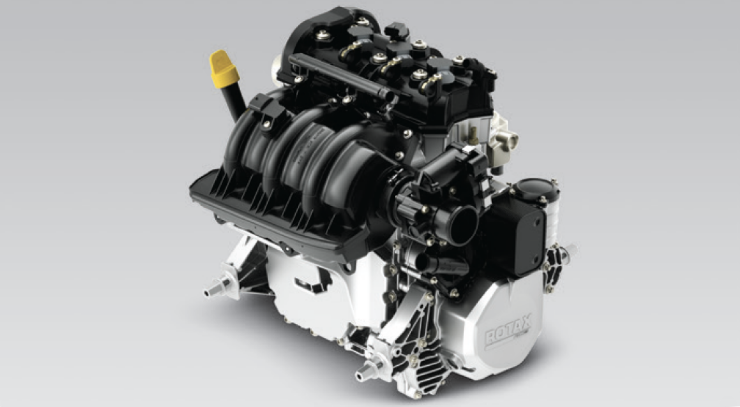 Rotax 900 ACE – 90 Engine
The Rotax 900 ACE – 90 gives crisp acceleration with impressive fuel economy.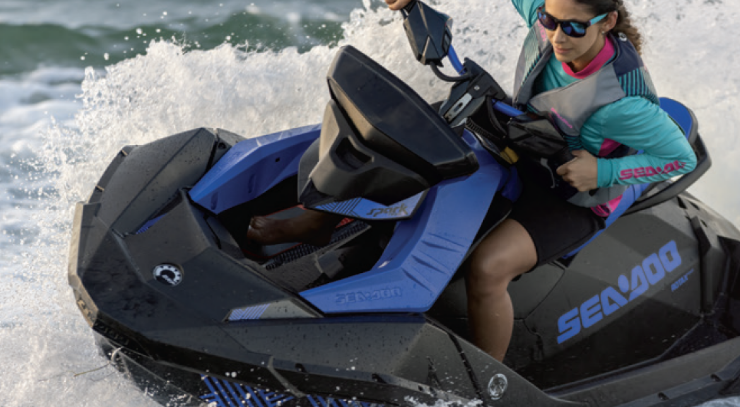 Spark Hull
The Spark hull design provides a lightweight and playful platform. The innovative Polytec material further reduces weight while optimizing performance and effi ciency. The color-in molding is more scratch-resistant than fi berglass.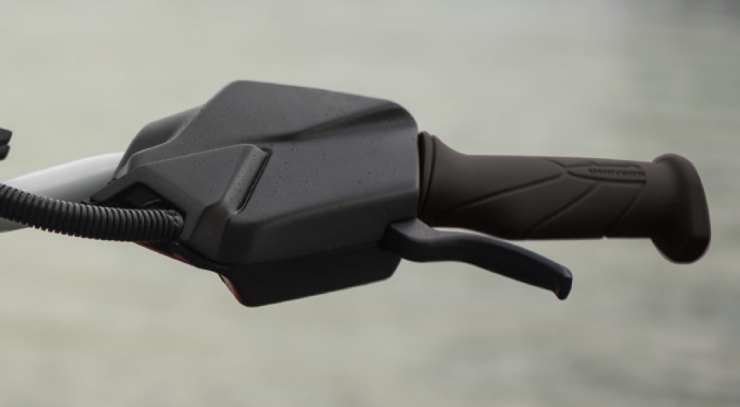 iBR – Intelligent Brake & Reverse
Exclusive to Sea-Doo, iBR stops the watercraft sooner and provides more control and maneuverability at low speeds and in reverse.